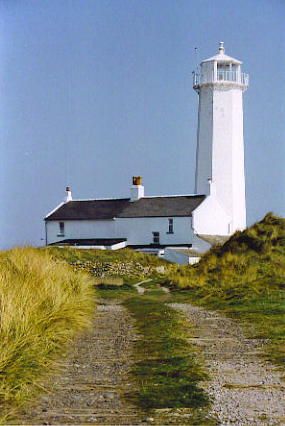 This is one of my favourite lighthouses because it is set in the beautiful and wind-swept scenery of the North Walney National Nature Reserve, west of Barrow-in-Furness in Cumbria. The Walney island lighthouse has that air of nostalgia and loneliness that suits lighthouses so well. The virtual absence of crowds (we encountered just three couples during our walk there and back - all bird watchers) contributes to the atmosphere. The only noise you hear is the howling of the wind and the hundreds of seagulls that so clearly make you understand you are not welcome! If you are planning to visit this lighthouse please be aware that the nature reserve is open from 10am-5pm in summer and 10am-4pm in winter. You can find the latest opening times and admission prices here.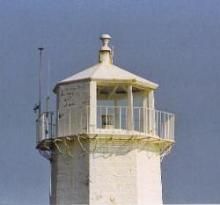 This was the last manned lighthouse in Britain and only became automated in 2003. It belongs to the Lancashire port commissioners but the two cottages are private. They were sold in 2006 and required quite a lot of renovation work including damp proofing, rewiring and new windows. Had the location not been so far from Hampshire I would have seriously given this some thought though. Visitors to the reserve are not allowed to get all the way to the lighthouse so bring a long lens if you wish to take some decent shots. Also, the round walk to the lighthouse approach and back is approximately three miles so ensure you are wearing comfortable shoes and bring some water.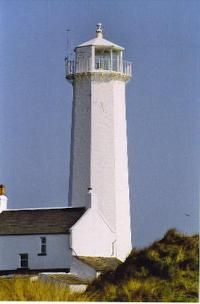 If you take the red trail, which is indicated by red-coloured posts in the ground, when you head back from the lighthouse you will see an old castle-looking ruin and you will walk by the oyster farm. A pretty ugly affair but since you are there you might as well take a look!

Copyright © 2008 Federica Monsone. All rights reserved. Reproduction by any means, physical or electronic, in part or in full, without the expressed permission of the Author, is strictly prohibited. Do not hot-link to pages on this site without the permission of the author. Images on this site are NOT royalty-free and must not be downloaded and displayed on any other web site without entering into a license agreement with the Author.