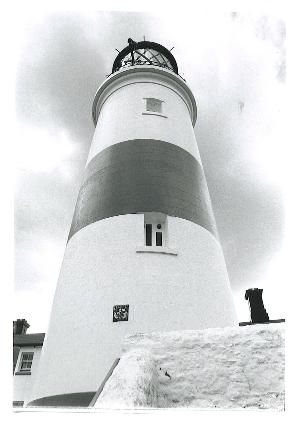 Souter Lighthouse sits on the east cost of England and is the first lighthouse I ever went up. With 76 steps this is a fairly easy one on the legs. You should however be aware that the last part of the climb is by way of a very narrow-stepped fixed ladder so bear this in mind.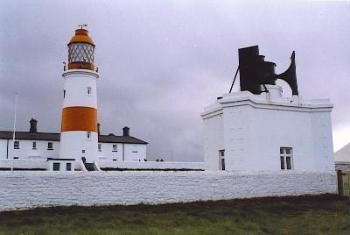 The weather wasn't great but the red of the lighthouse still manages to stand out in the picture.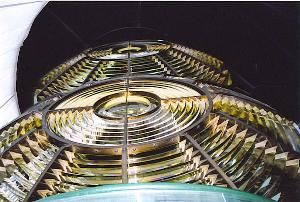 When we got to the lantern room we agreed that even just the sheer size of the biform lenses was intimidating to say the least. Weighing an impressive four tonnes - the equivalent of four people carriers, and sitting in a bath of 1.5 tonnes of mercury, the light flashes for five seconds every thirty.

Because they are so well-balanced in the bath of mercury, despite their astonishing weight I was able to slide the lenses along using just two fingers!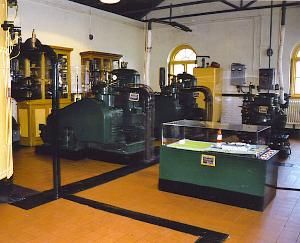 Souter Lighthouse in another building managed by the National Trust and there is a small charge if you wish to visit it. However once inside you can view the engine room - which is mainly devoted to the foghorns located by the shore and built around 1965, the reconstruction of the keeper's cottage and learn about life in a lighthouse thanks to the loop video.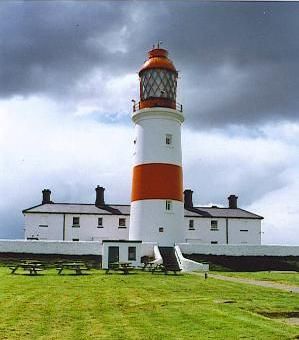 In the grounds between the lighthouse and the building housing the foghorns there are tables you can use for picnics.

Copyright © 2008 Federica Monsone. All rights reserved. Reproduction by any means, physical or electronic, in part or in full, without the expressed permission of the Author, is strictly prohibited. Do not hot-link to pages on this site without the permission of the author. Images on this site are NOT royalty-free and must not be downloaded and displayed on any other web site without entering into a license agreement with the Author.