The Isle of Wight has two lighthouses: St. Catherine's, located on the south-east of the island, and The Needles, in the north-west and thus called because the rocks it sits on - and that used to be part of the cliff - are now pointy, white (they are primarily made up of chalk and flint) islands.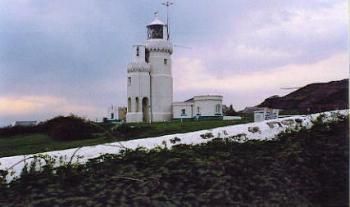 Of the two beacons only the former can be reached on foot as the other is out at sea. I believe there are companies organising boat tours around the lighthouse however.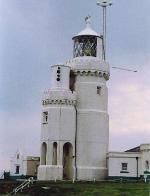 The Isle of Wight is fairly small and you can visit the main hotspots over a long weekend. However there is plenty to see so one week would be ideal. We stayed in Bonchurch Manor, near Ventor, and highly recommend to find accommodation in this part of the island as it is much prettier than the rest. We got to St. Catherine's Lighthouse with a ten-minute drive and there is plenty more to visit and photograph in the surroundings.

We have now booked one of the two keeper's cottages at St. Catherine's for next June. I am looking forward to visiting this lighthouse again and taking more pictures!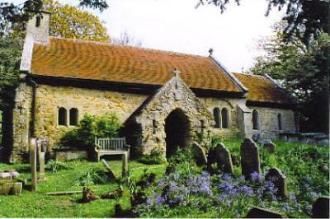 The Old Church is one example of the 70 old stone churches they have on the island. Finding a quiet one to take photographs of is relatively easy and provided there is no service going on at the time you are usually allowed to take a few internal shots.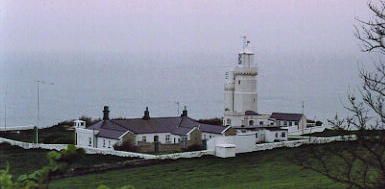 If you are planning to go and see either lighthouses wear comfortable shoes as there is a short but steep walk to St. Catherine's before you reach the grassland it is located in.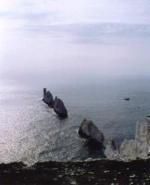 To reach the viewpoint for the Needles you have a good 15 minutes up a gentle hill (there is a bus that takes you up if you prefer). Please note that there is a small charge to reach the viewpoint, which is managed by the National Trust.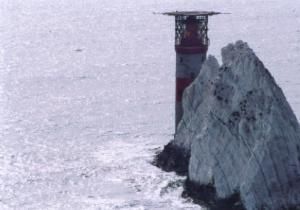 This photo was taken with a 300mm lens. A 500 or more would allow you to capture more of the rocks details as well as giving a better view of the lantern room

Copyright © 2008 Federica Monsone. All rights reserved. Reproduction by any means, physical or electronic, in part or in full, without the expressed permission of the Author, is strictly prohibited. Do not hot-link to pages on this site without the permission of the author. Images on this site are NOT royalty-free and must not be downloaded and displayed on any other web site without entering into a license agreement with the Author.