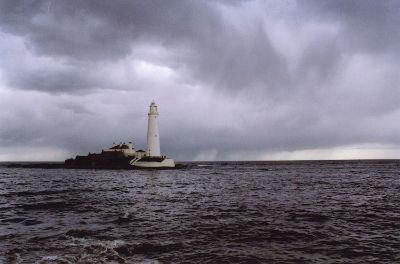 St. Mary's Lighthouse is located in the north of England, in Tyne and Wear and can be accessed by the causeway
at low tide. You can ring the lighthouse directly on +44 (0) 191 200 8650 to find out the times and a tide schedule is also posted in the car park.

You can pay the admission charge and walk the 137 steps to the top - I haven't been (wrong tide!) but I hear the views are spectacular.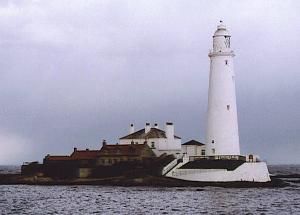 Only a couple of minutes after I took this photo a violent hailstorm broke washing away my chances of spending a little more time shooting this landmark

Today St. Mary's Lighthouse is no longer in use but houses a museum. You can find out more about St. Mary's Lighthouse here.

Copyright © 2008 Federica Monsone. All rights reserved. Reproduction by any means, physical or electronic, in part or in full, without the expressed permission of the Author, is strictly prohibited. Do not hot-link to pages on this site without the permission of the author. Images on this site are NOT royalty-free and must not be downloaded and displayed on any other web site without entering into a license agreement with the Author.